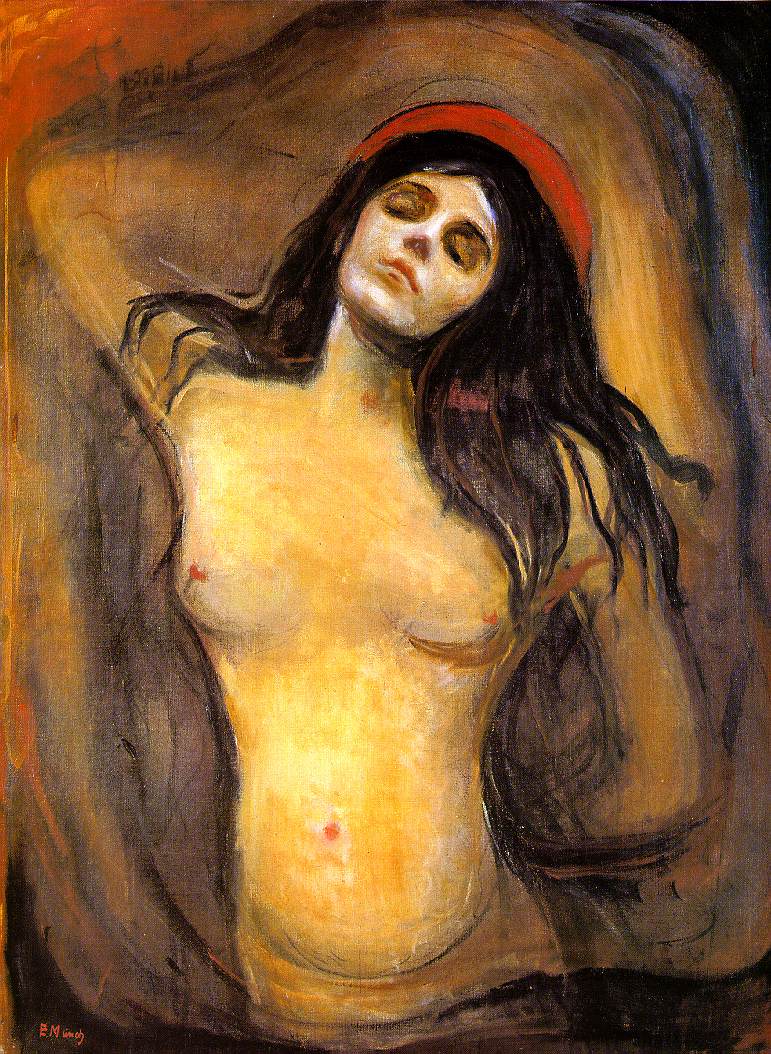 "Why am I not as others are? Why was there a curse on my cradle? Why did I come into the world without any choice?"
These were the questions Munch asked. Listen, I cannot answer. This wondering is gruesome but leads to raw urgent paintings with red-haired tangle bunches, organ-flora, artist-as-savior scenarios, and life cycle symbology that attempts to put everything in visual context. Yes we are miserable, yes our livers are shriveling, yes there are times when blackness reigns, when operations must be performed and communion with others is impossible.
However, one may paint these pictures which speak of a cut away from reality - a cut between the head and the rest, the water from sky. A cut away is the representation of desire for the thing ungotten. Desire becomes slash, gesture represents menace, dread, and lust, simultaneously.