Sloth posted links to many wondrous images yesterday. It made for many explorations into fun and possibility for relic-making. Here is one of my favorites: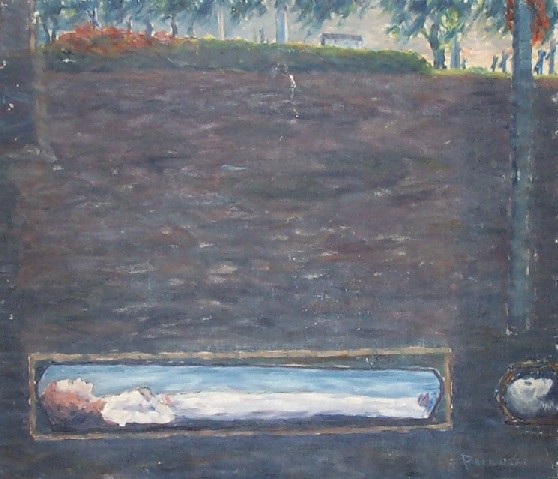 .
But why is the lady buried alive? It is sad to wonder. It looks like she prefers to be there and is not at risk for death from suffocation. Instead she is safe and secure from the crowds, the angular task-driven wildness of the world above. She reminds me of curled up cat oblivion.
Thank you Sloth, for being such a stellar blogger. I heart you.
Meanwhile, Marcy has taken leave of me. She was an angry vengeful presence, as it turns out. Marcy had much bile to spew at her former classmates, invoked in the ether through incantatory magic.
PS - Sloth's eye, I may have found the perfect adhesive for the glitter - I do not think it will interfere with your purpose-driven ocularity.